Top-Quality
boats and equipment
Inshore Fishing Adventure's Boats & Equipment
Captain Mark Wright offers two different vessels for his Fort Pierce and Indian River fishing charters. Depending on the type of fishing, number of anglers and conditions, you'll either be fishing out of a Ranger Banshee Extreme or his 21′ bay boat.
Both vessels are well-appointed and are perfectly suited to targeting the game fish which frequent the inshore waters and flats surrounding Fort Pierce, Florida and the Indian River Lagoon. Each of Capt. Mark's vessels are equipped with Minn Kota trolling motors. In addition the Banshee Extreme flats skiffs has both a jackplate, poling tower and pushpole for targeting shallow water species.
Two Boats to Choose From for Your Fort Pierce Fishing Charter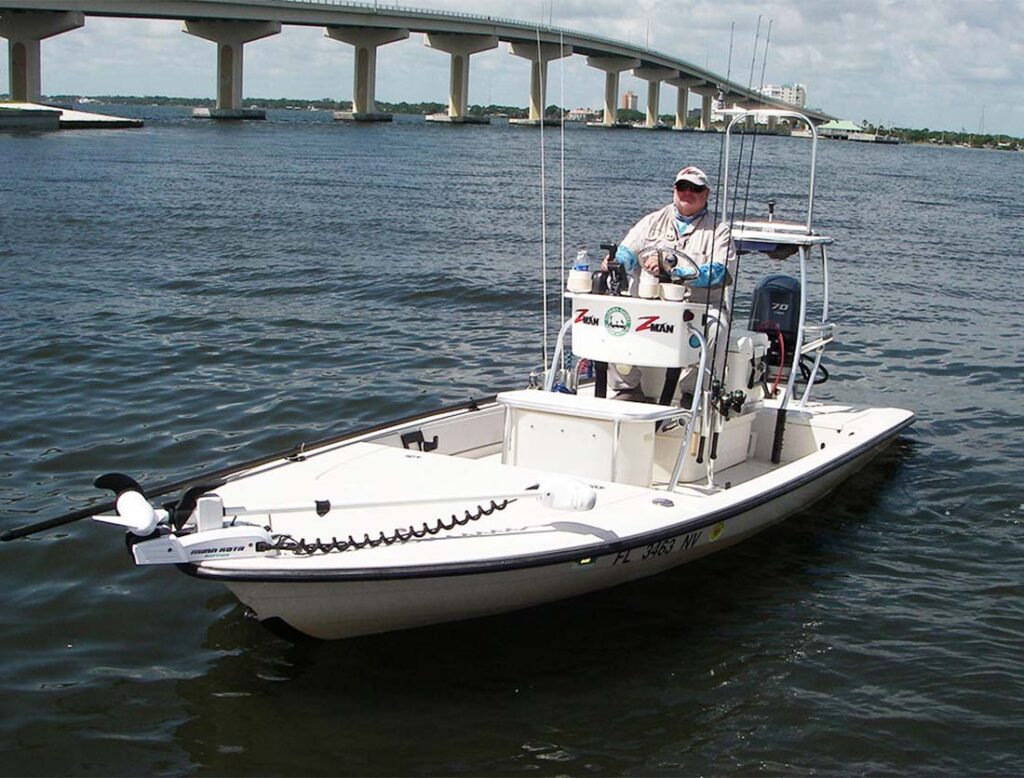 Ranger Banshee Extreme
The Banshee Extreme flats boat by Ranger Boats accommodates two anglers and is designed to stalk game fish on shallow flats. Built for your comfort, this boat is the perfect performance boat for Fort Pierce and its Indian River Lagoon shallows. The boat is quite stable and provides the ultimate fishing platform.
Equipped with Minn Kota iPilot trolling moter, bench seat for your comfort, cooler, poling tower and the latest in marine electronics!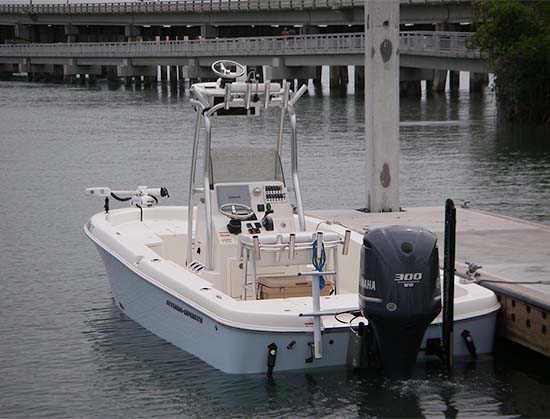 Hydra-Sports 23′ Bay Bolt
For parties up to four persons, trips off the beach and for those who don't feel comfortable in a low-profile "flats skiff" – a well appointed 23ft. bay boat is available. The high sides allow for an extra measure of safety & comfort which non-boaters, children and elderly passengers appreciate.
Equipped with a 36 volt Minn Kota I-Pilot trolling motor, Power Pole, Jack Plate, Hydraulic Steering, Lenco trim tabs and an upper helm station.
Fishing Equipment Provided for Your Fishing Charter
For your convenience, Capt. Mark provides quality fishing gear and equipment for your day on the waters of Fort Pierce. Inshore Fishing Adventures supplies artificial lures and spinning rods as well as push-button or fly fishing gear upon request.
Learn more about our charter options!